Robert Keller is a shareholder with the firm.  He works closely with a wide range of municipal government clients throughout Utah in land use litigation, including vested rights, zoning issues and condemnation.  An experienced litigator, he has 30 reported appellate decisions.
Robert's land use practice often includes defending municipalities against claims filed by developers who disagree with local regulations or their application, or against claims by neighbors or others who oppose municipal decisions.
A significant part of Robert's land use practice also involves assisting local governments with the use of eminent domain to acquire private property that is needed for public building projects.  He served on the committee establishing the Model Utah Jury Instructions to be used in condemnation actions.
Robert's practice has also included the defense of municipalities against challenges to their sign ordinances – especially in the wake of the 2015 U.S. Supreme Court's decision in Reed v. City of Gilbert.  Under this decision, which clarified when municipalities may impose content-based restrictions on signage, many existing ordinances are problematic – and some no longer enforceable.
Robert's philosophy of practice is to use listening and logical reasoning skills and experience to de-escalate contentious interactions and reach the best possible outcome for all parties – through negotiation or, if necessary, litigation.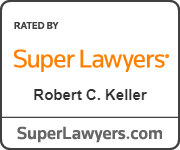 Education
J.D., University of Utah, S.J. Quinney College of Law, 1986
B.A., Brigham Young University, 1981
Bar & Court Admissions
Utah State Bar

U.S. Court of Appeals, Tenth Circuit